Newspapers In Education
What is NIE?


NIE, or Newspapers in Education, is an international program which has been in existence for more than 60 years. The main purpose of the program is to promote literacy by using the newspaper as a teaching tool. But, in our eyes, the more important purpose is to familiarize young adults with the resources available to them inside their local newspaper.



Why a newspaper?


A local newspaper is the most comprehensive resource for news and information about the world, state, and city you live in – 365 days a year! It is fresh, up-to-date, practical, and helps bridge the gap between the textbook and the real world. The more information you have about the community you live in, the more it can help you determine and guide your own destiny.



What can The Journal Times do for you?


Your local newspaper, The Journal Times, can provide you tools for living. Anything you want to know about the community you live in can be found right inside your local newspaper-every day of the week! Things like:

Who's hiring?
What kind of apartments are available for rent?
When is the band I really like coming to town?
Where can I buy a car?
Why are gas prices so high?
How can I get involved in the community?
Special NIE Sections
Other Educational Resources
TIME Magazine for teachers and students online.
&nbsp Link to site




At www.vocabulary.com, many free features have been created for grades 4-12, schools and newspaper use.

&nbsp Link to site




Free lesson plans, worksheets and more from edHelper.com!

&nbsp Link to site



Local video
See more local videos
×
Video: Racine Police respond to shot car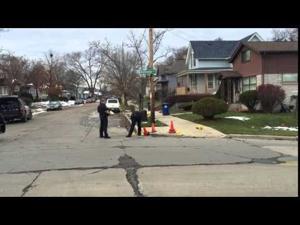 Poll
See more polls
Loading…
Who's the best quarterback in Green Bay Packers history?